Autonomous Intelligence Robot Base
Brand :Daseon
Product origin :China
Delivery time :30 Days
SLAM navigation
Cloud multi-machine scheduling
Elevator Internet of Things
Multi-level stereo map
Communication: 2G/3G/4G /WiFi
Batter Life: 6 hours
7*24 hours continuous work
One-stop SLAM toolkit

Suitable Indoor Environment:
√ Smooth floor tiles
√ Wooden floors
√ Complex areas
√ Narrow spaces
Autonomous Intelligence Robot Base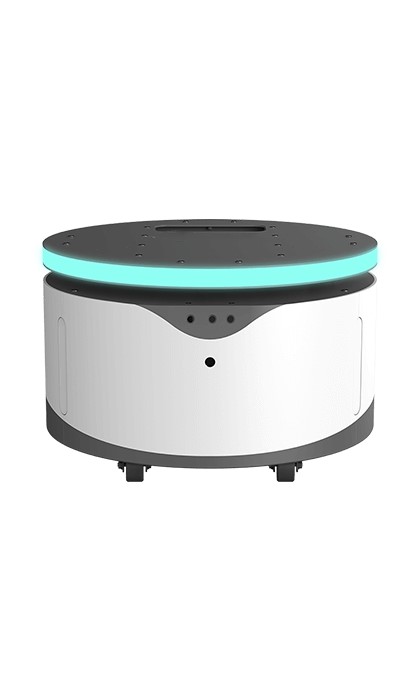 SLAM navigation

Cloud multi-machine scheduling

Elevator Internet of Things

Multi-level stereo map



Communication: 2G/3G/4G /WiFi
Batter Life: 6 hours
7*24 hours continuous work

One-stop SLAM toolkit
Suitable Indoor Environment:
√ Smooth floor tiles
√ Wooden floors
√ Complex areas
√ Narrow spaces
Robot Chassis Overview
Daseon robot mobile platform is a product-level platform for wheeled robot chassis with complete and mature perception and positioning and navigation capabilities. The product is committed to providing one-stop mobile robots for commercial wheeled service robots in various market segments. The solution allows partners to focus on the realization of core business and human-computer interaction.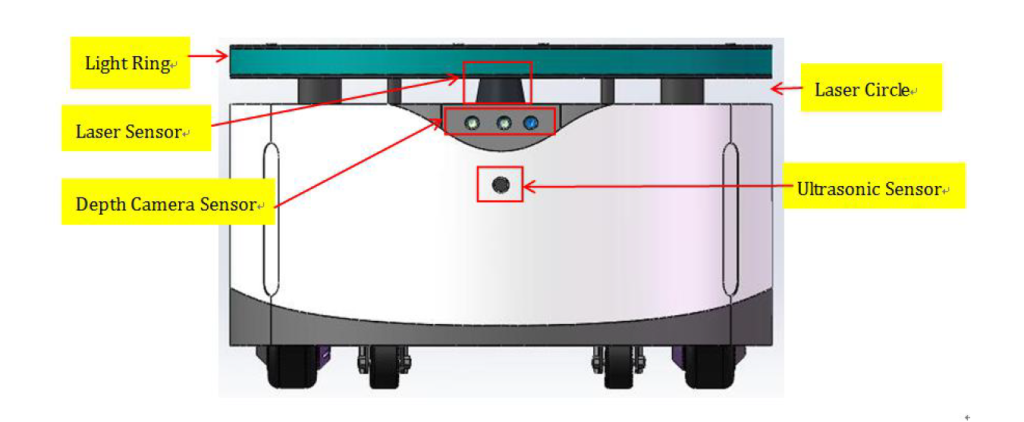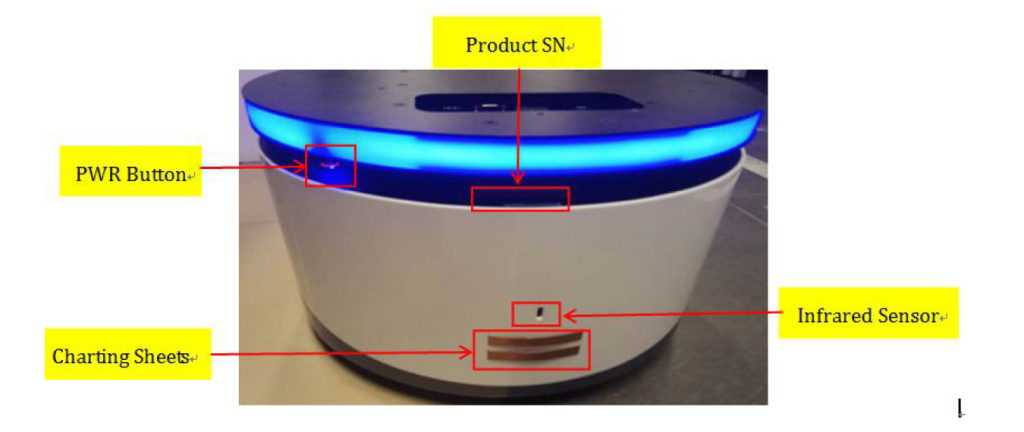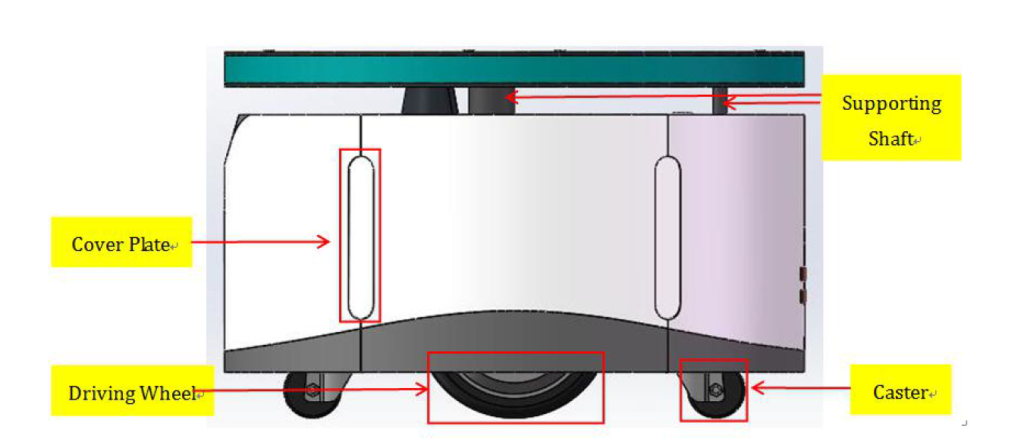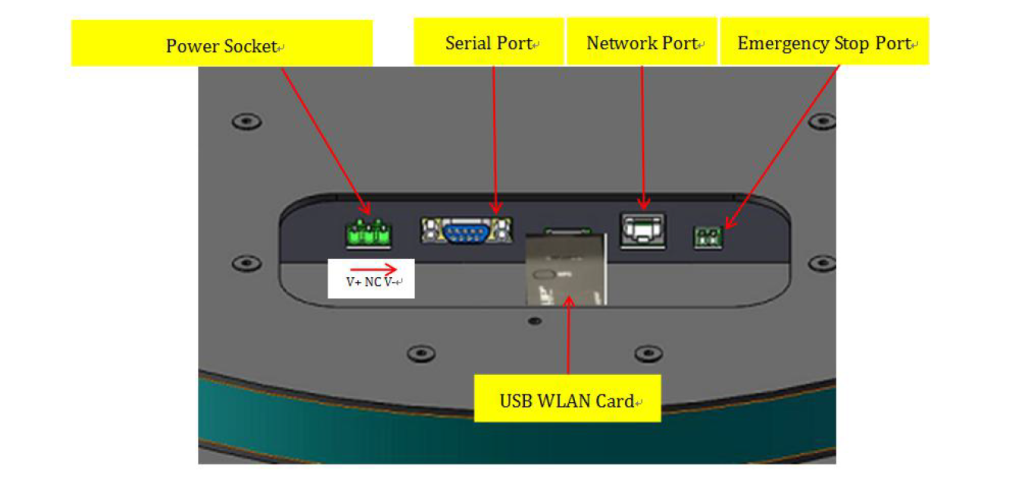 Robot Mobile Platform Features
Statability
7*24 hours continuous work, can be charged independently.

Software & hardware self-diagnosis and redundant safety.
Easy to use
Complete and mature sensory cognitive and positioning navigation functional components.

Simple and clear mechanical, electronic, communication, and software interfaces.

One-stop SLAM toolkit for rapid deployment of work environment.
Smart IoT
Optional: Connected to Elevator communication function.

Support cloud platform scheduling management.
Universality
Suitable for smooth floor tiles, wooden floors and more environment.

Support complex and narrow space areas, covering obstacle avoidance, and can be rotated in place.

Max. load weight: 80 kgs, 8-hour continuous work supported.



Robot Mobile Platfrom Parameters
Item
Specifications
Wheel Pair Form
1. 6 wheels (2 driving wheels + 4 universal wheels)
2. Differential Drive + Active Suspension
3. 250W hub servo motor * 2
Weight
50 kgs
Dimension
Height: 337mm Diameter: 508mm
Power Supply
1.18650 lithium-ion battery pack:25.2V 4A 20Ah(21V~29.4V)
2. High match:25.2V 35Ah 6A (21V~29.4V)
Autonomous Recharge
Complete machine with charging pile 29.4V 4A
Working Hours
No-load (0.7m / s) can run 15hours
Load Capacity
60 kg (8mm capacity, 5 ° climbing angle)
Moving Speed
0.7 m/s – 1.2 m/s
Movement Parameters
Rotation radius:0
Swing radius:254mm
Sensor
1. Laser ranging sensor (20m laser)
2. RGBD depth camera (viewing angle: H = 50 °, V = 45 °, 35 ~ 200cm)
(The upper computer can optionally add a top-down depth camera)
3. Ultrasonic distance sensor (viewing angle: 45 °, 3 ~ 100cm)
4. IMU six-axis attitude sensor
5. High configuration: Adding a top-view camera component
Network Interface
1. High-speed wired interface: Ethernet (100M)
2. Low-speed wired interface: RS232 (115200 / N / 8/1)
3. High-speed wireless interface: WiFi (2.4GHz)
4. Built-in LoRa IoT module (center frequency 433MHz)
5. Built-in low-power IoT module (center frequency 2.4Ghz)
Calculate Ability
1. Intel J1900 Quad Core 2.0Ghz
2. 4G memory, 32G solid state drive
Environmental Conditions
1. Working temperature: 0 ~ 40 degrees
2. Storage temperature: -10 to 60 degrees (at the extreme temperature,
the battery needs to be charged and discharged at least once a month)
3. Humidity: 5% to 85%
4. No dust, no corrosive gas, no static particles.
Please feel free to give your inquiry in the form below. We will reply you in 24 hours.