500 ton Cold Chamber Die Casting Machine
Brand :Daseon
Product origin :China
Delivery time :30 Days
Cold Chamber Die Casting Machine RDC500
Spheroidal graphite cast iron mould board, high tensile alloy steel bar, and high-abrasive chromium plating.
Mould control under multi-level pressure and speed, intelligent mould protection against low pressure.
C-shaped or H-shaped crossbeam linked with pillar support to ensure high reliability and precision of material stamping.
Hydraulic gear-type adjusting device.
High-speed ejection and core pulling device.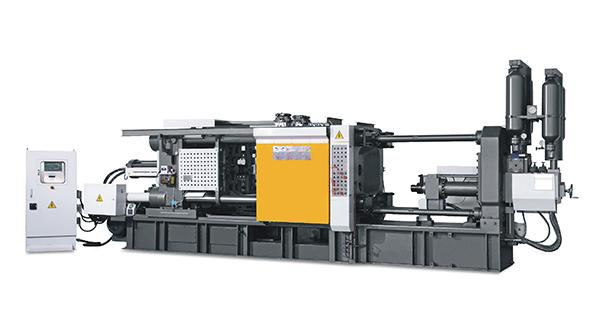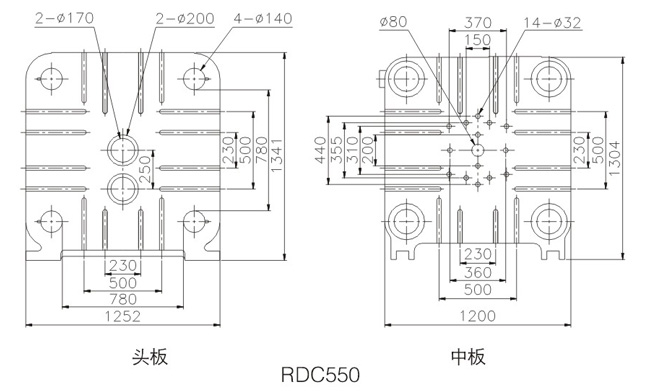 Item
Unit
RDC550
Die Locking Force
KN
5500
Die Stroke
mm
650
Die Thickness(Min-Max)
mm
350-860
Die Dimension
mm
1250×1341
Tie-bar inner Spacing(V×H)
mm
780×780
Tie Bar Diameter
mm
140
Injection Force
KN
550
Plunger Stroke
mm
600
Plunger Tip Diameter
mm
70
80
90
Shot Weight(AL)
Kg(AL)
4.3
5.7
7.2
Shot Weight(Mg)
Kg(Mg)
—
—
—
Specific Pressure
Mpa
144
111
87
Projecting Area
c㎡
1375
Injection Port position
mm
0,-250
Injection Stoke
mm
250
Injection Stroke
mm
165
Over Height of Flange
mm
15
Ejection Force
KN
315
Ejection Length
mm
150
Hydraulic Pressure
Mpa
14
Electric Motor Capacity
KW
30
Volume of Oil
L
1000
Machine Weight
ton
25
overall dimensions(L×W×H)
m
7.5×1.7×2.75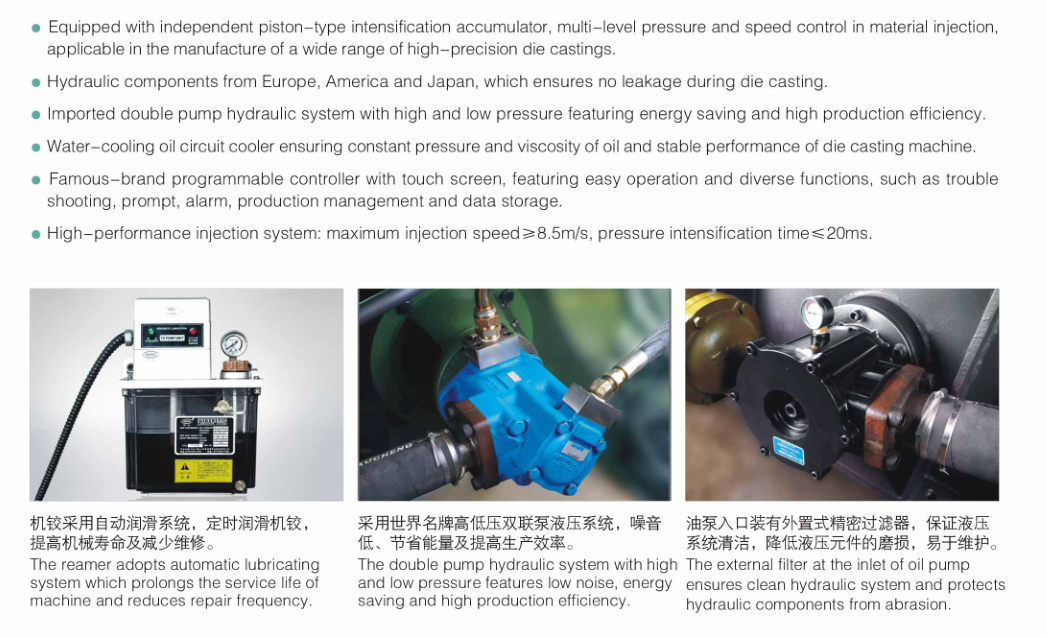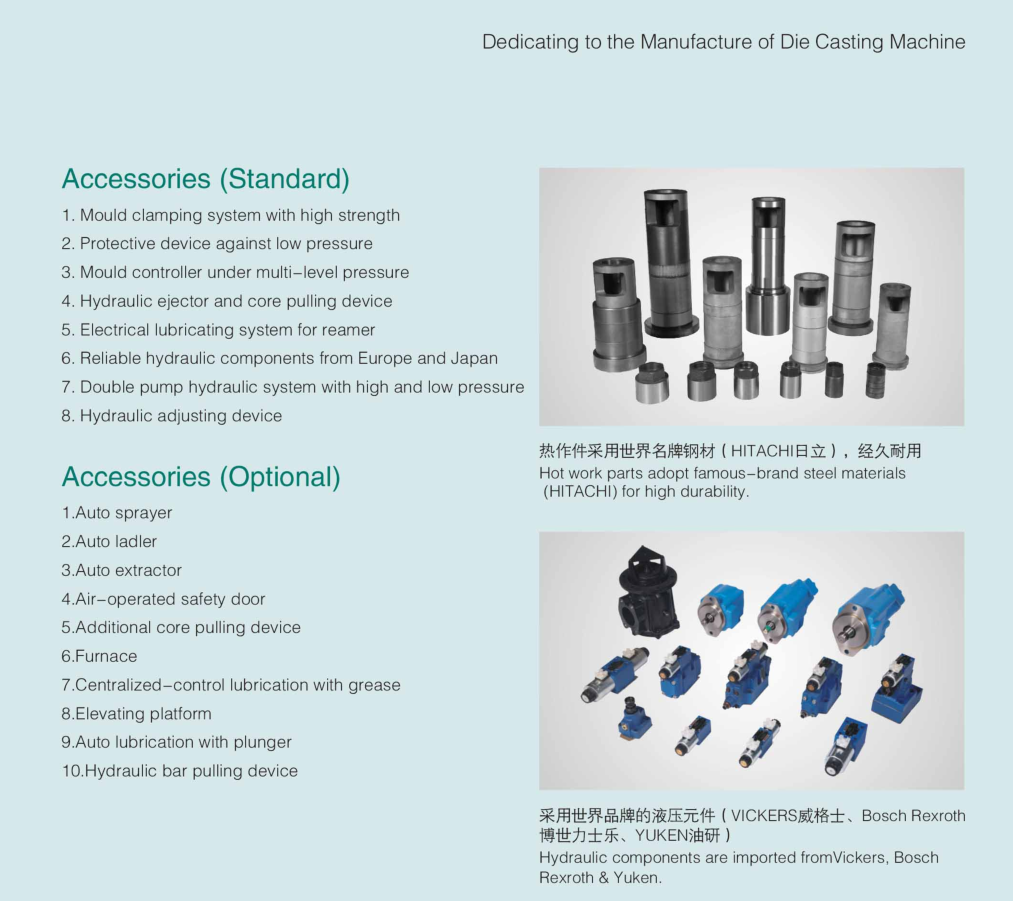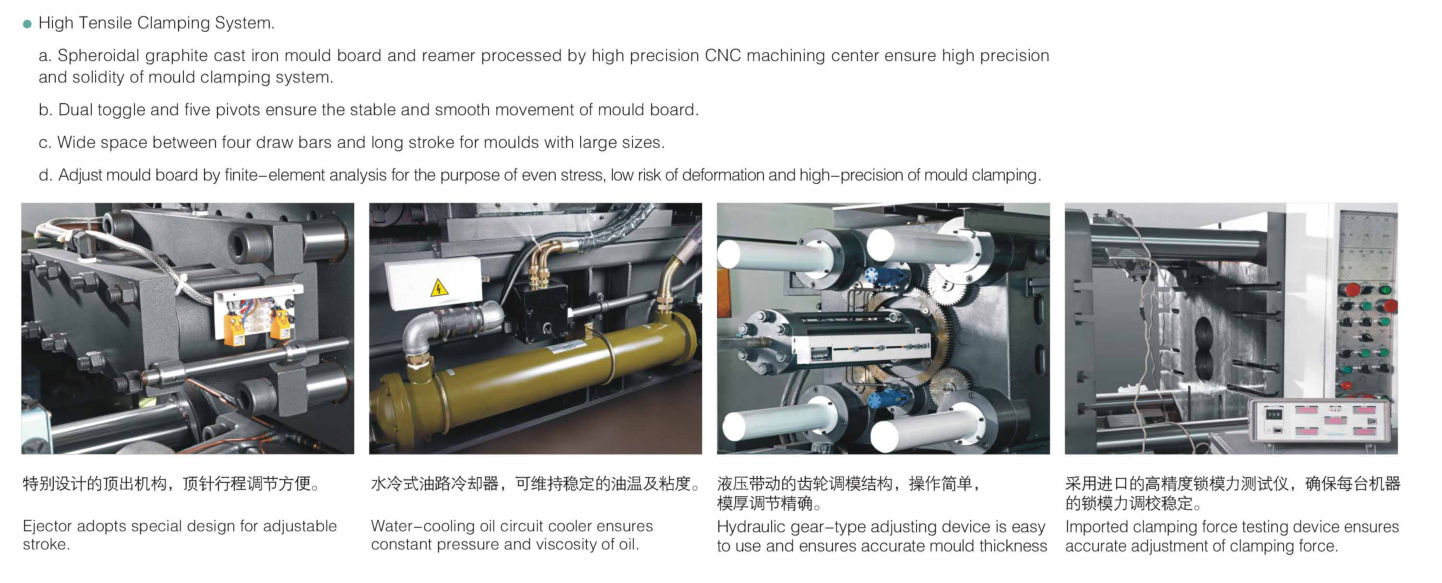 Please feel free to give your inquiry in the form below. We will reply you in 24 hours.