800 ton Cold Chamber Die Casting Machine
Brand :Daseon
Product origin :China
Delivery time :30 Days
Cold Chamber Die Casting Machine RDC800
High Tensile Clamping System.
a. Spheroidal graphite cast iron mould board and reamer processed by high precision CNC machining center ensure high precision and solidity of mould clamping system.
b. Dual toggle and five pivots ensure the stable and smooth movement of mould board.
c. Wide space between four draw bars and long stroke for mould with large sizes.
d. Adjust mould board by finite-element analysis for the purpose of even stress, low risk of deformation and high-precision of mould clamping.
Ejector adopts special design for adjustable stroke.
Water-cooling oil circuit cooler ensures constant pressure and viscosity of oil.
Hydraulic gear-type adjusting device is easy to use and ensures accurate mould thickness.
Imported clamping force testing device ensures accurate adjustment of clamping force.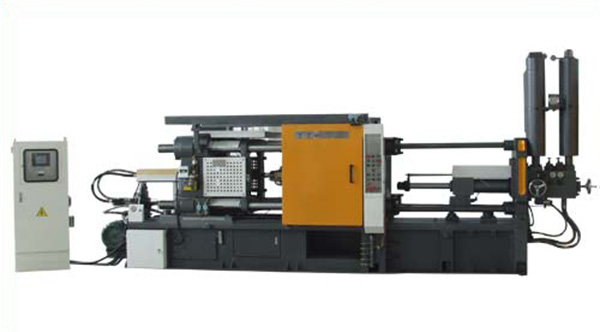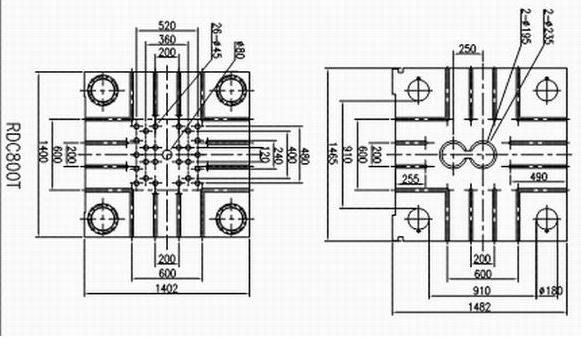 Item

RDC800

Die Locking Force

8000

Die Stroke

760

Die Thickness(Min-Max)

400-950

Die Dimension

1400×1400

Tie-bar inner Spacing(V×H)

910×910

Tie Bar Diameter

180

Injection Force

712

Plunger Stroke

760

Plunger Tip Diameter

80

90

100

Shot Weight(AL)

7.2

9.1

11.2

Specific Pressure

142

112

91

Projecting Area

2000

Injection Port position

0,-250

Injection Stoke

297

Injection Stroke

200

Over Height of Flange

20

Ejection Force

345

Ejection Length

180

Hydraulic Pressure

14

Electric Motor Capacity

37

Volume of Oil

1200

Machine Weight

46

overall dimensions(L×W×H)

8.66×2.01×2.88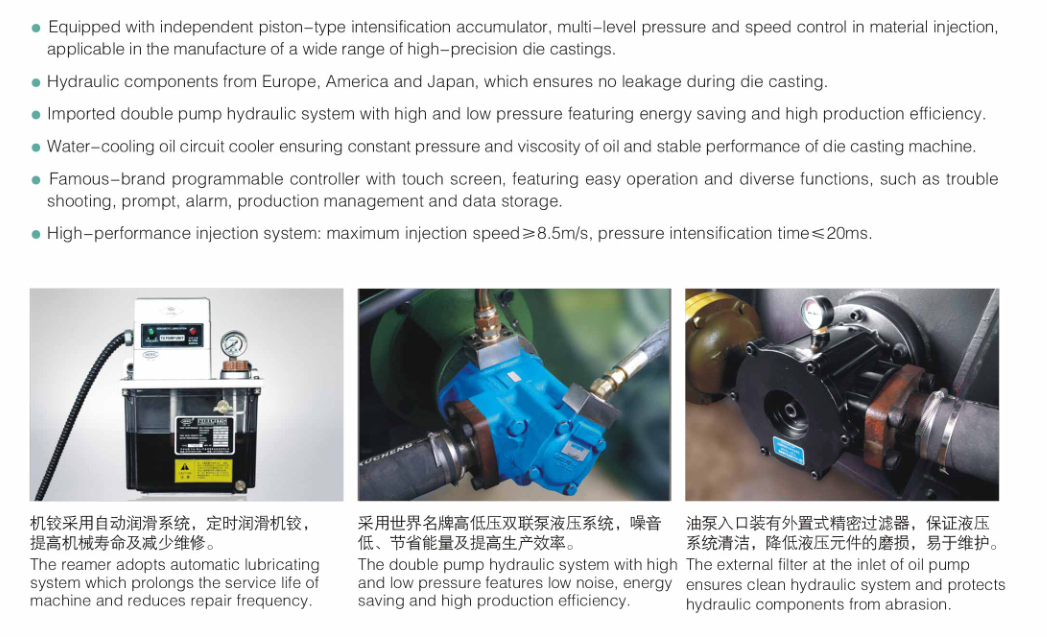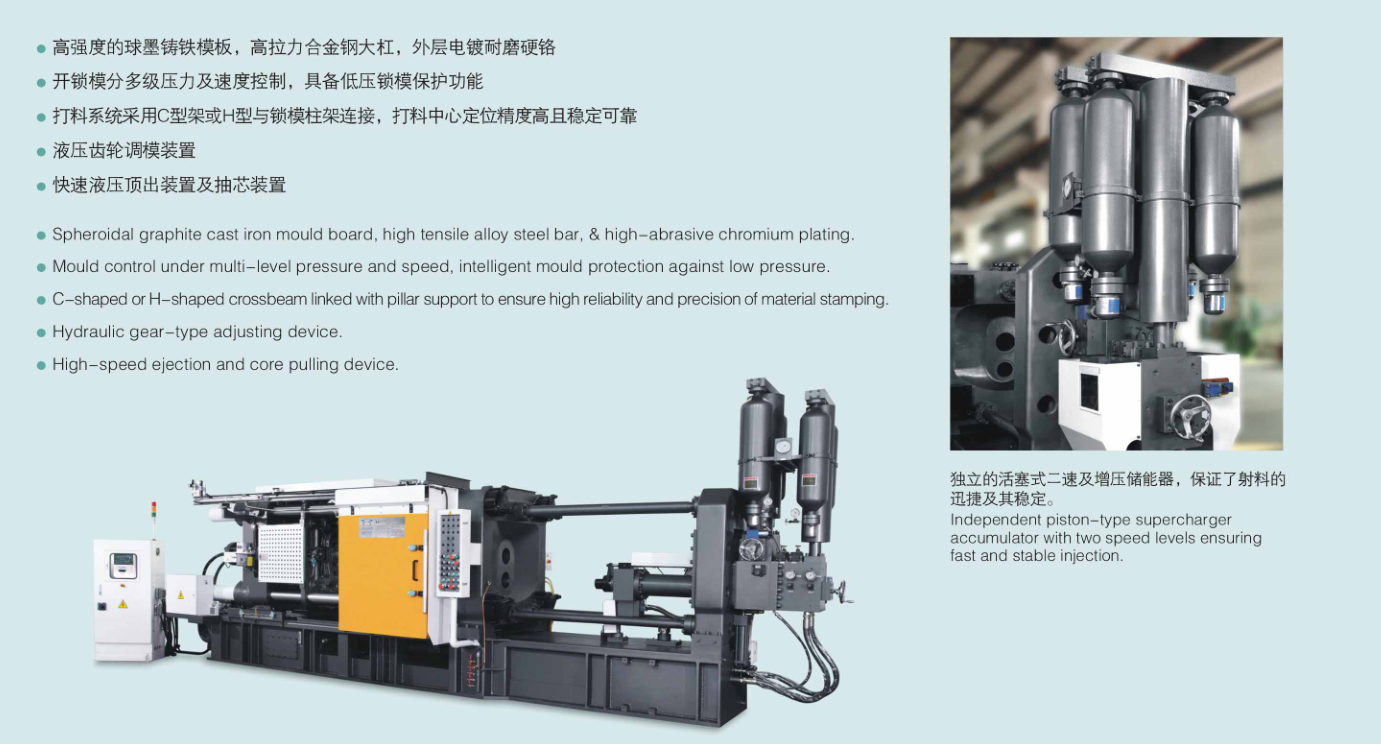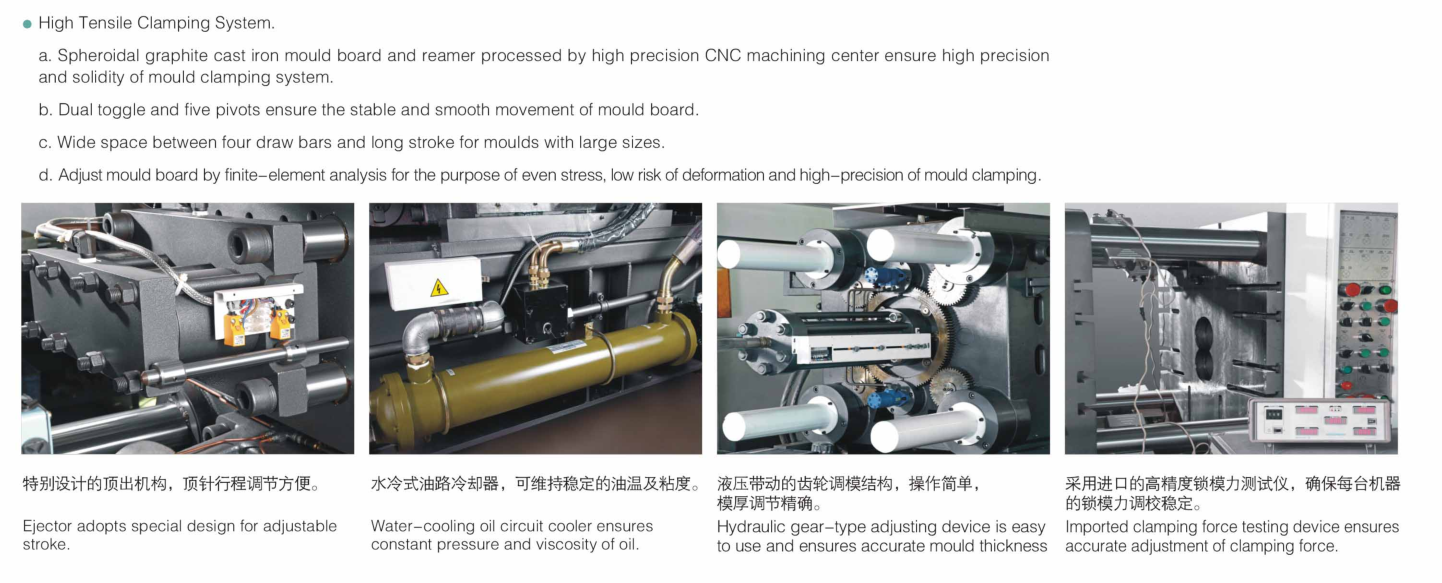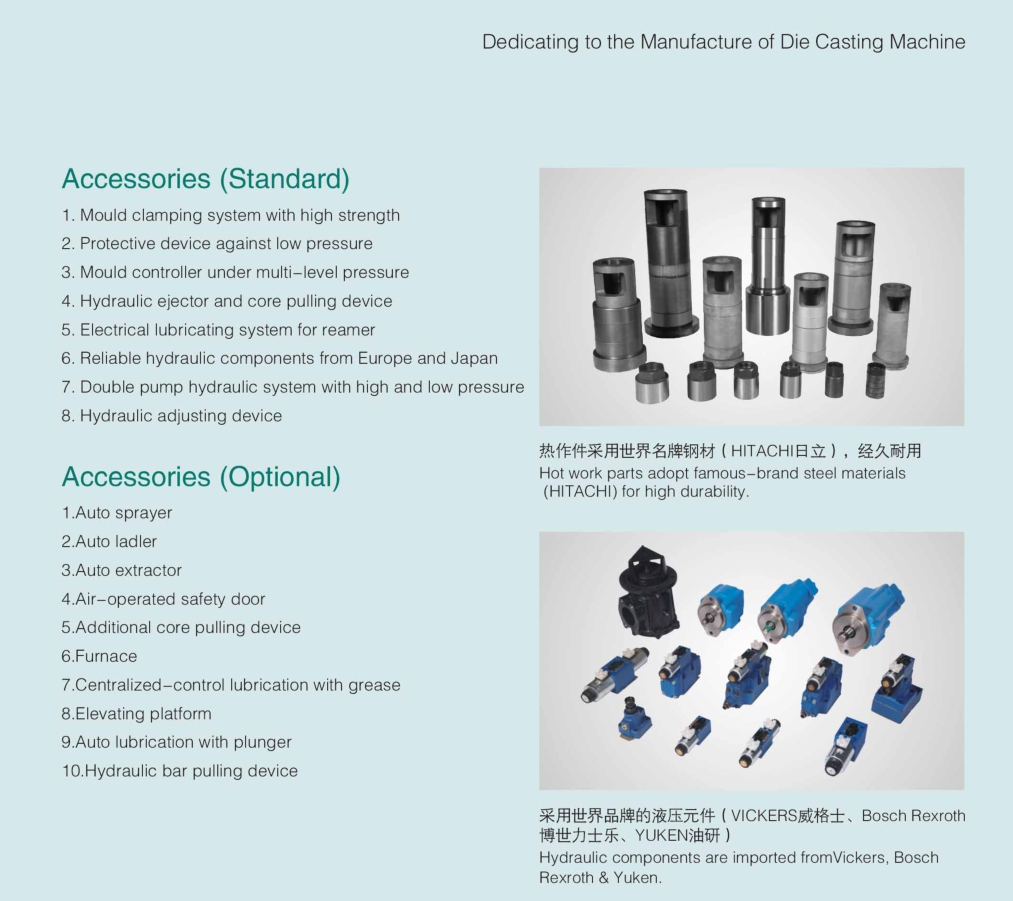 Please feel free to give your inquiry in the form below. We will reply you in 24 hours.